Project Name
Taylor's Pond
Location
Northern Peninsula
Project Description
The Property consists of 1 mineral license comprised of 83 claims and covers an approximate area of 2,075 ha. Title to these mineral licenses is 100% registered toSorrento Resources Ltd.
The Taylor's Pond Property is located on Newfoundland's Great Northern Peninsula, approximately 133 km northeast of Corner Brook, NL.
The Taylor's Pond Property is accessible by road from Pollard's Point by heading south along Route-420 for 15 km until reaching the northeastern boundary of the Property.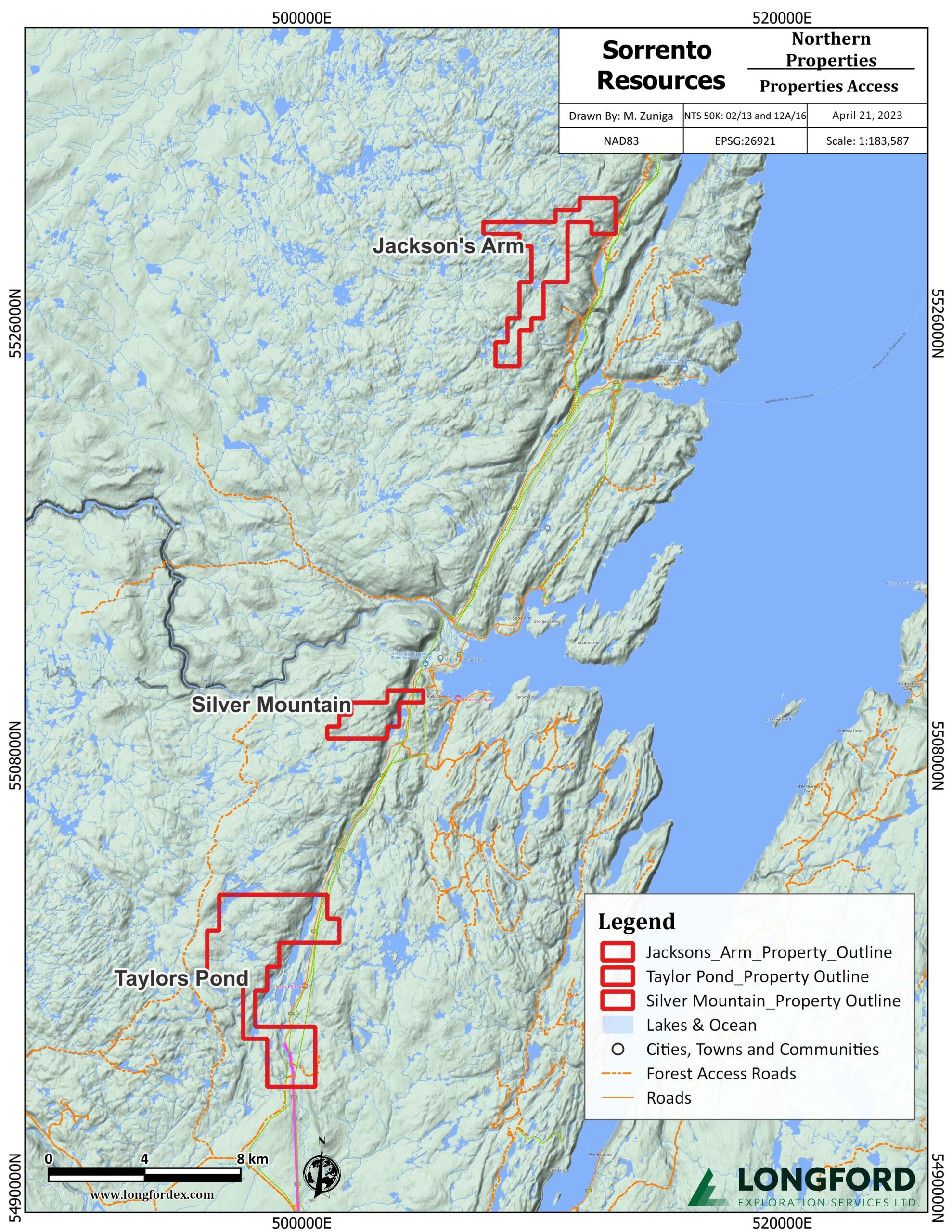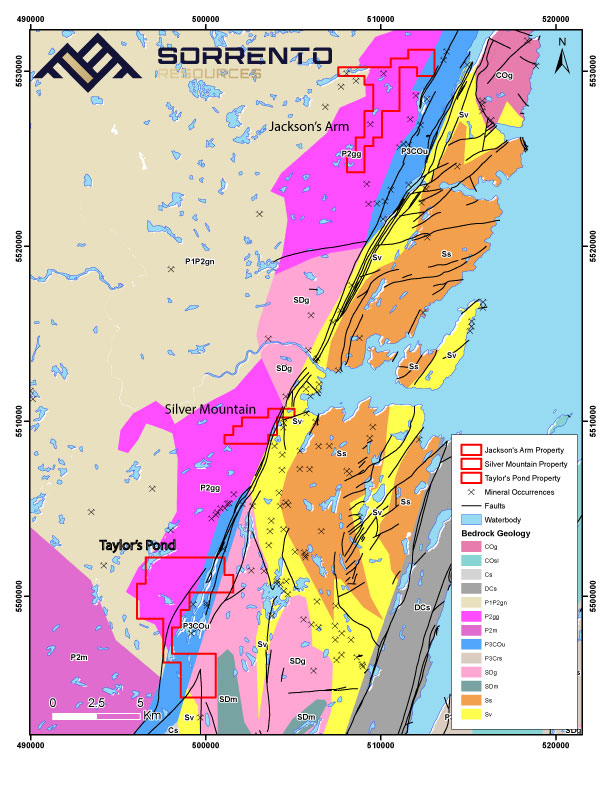 The Taylor's Pond Property is underlain by the Grenvillian Granitoid rocks in the northwestern, siliciclastic marine sandstone of the Southern White Bay Allochthon and felsic volcanics of SOP's Arm Group through the Property center, and plutonic felsic Gull Lake Intrusive Suite and siliciclastics of the Northbrook Formation (Deer Lake Group) in the south.
Learn More