Project Name
Silver Mountain
Location
Northern Peninsula
Project Description
The Property consists of 1 mineral license, comprising a total of 17 claims. The Silver Mountain Property covers approximately 425 ha. The Licenses are 100% owned and registered in the name of Sorrento Resources Ltd.
The Silver Mountain Property is located on Newfoundland's Great Northern Peninsula, approximately 143 km northeast of Corner Brook, NL
The Silver Mountain Property is accessible by road from Pollard's Point by heading south along Route-420 for 3 km until reaching the northeastern boundary of the Property.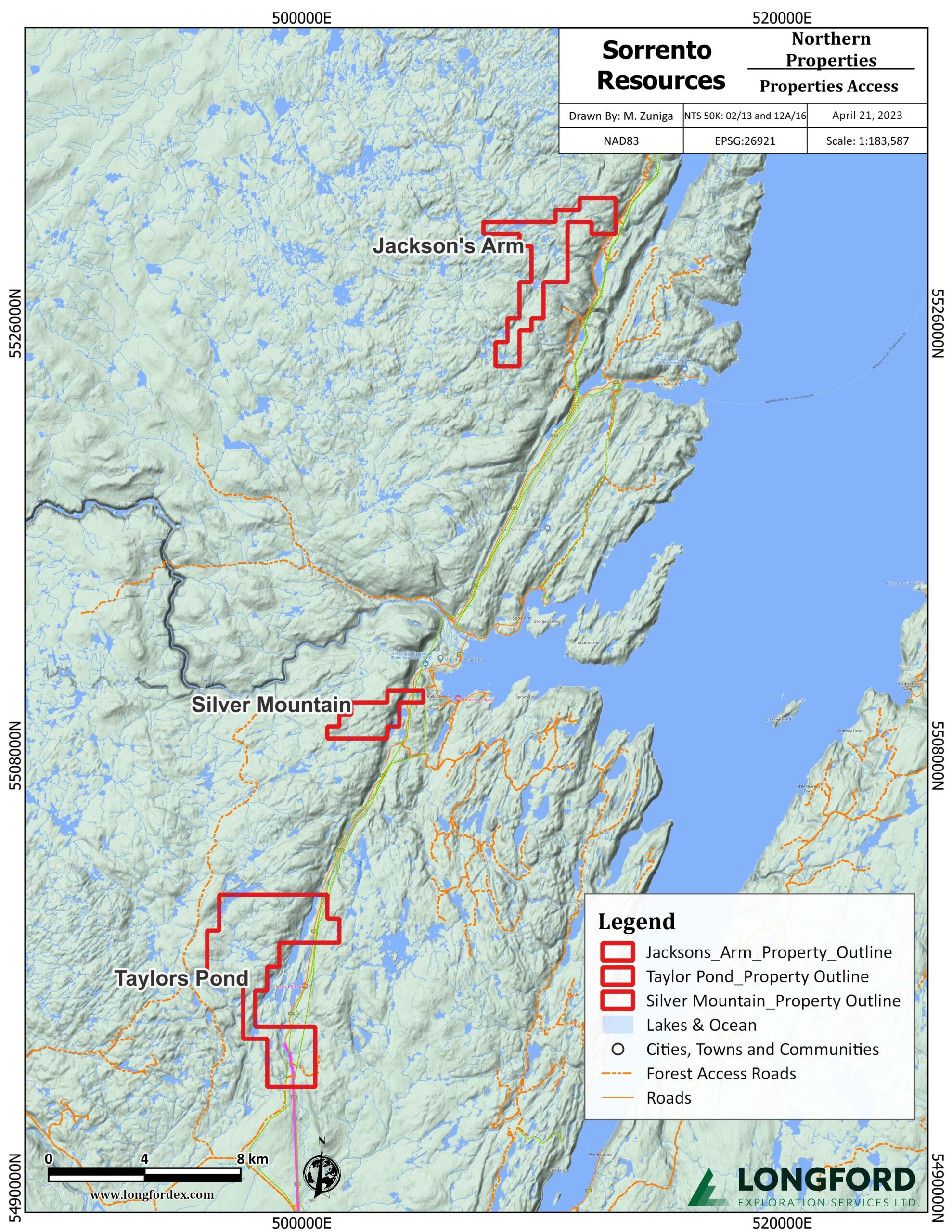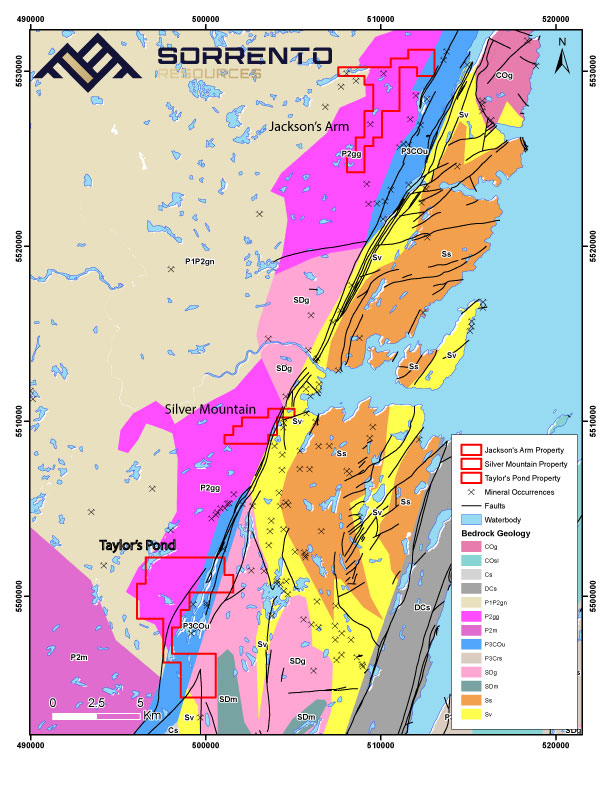 The Property lies within the Notre Dame Subzone
Early Cambrian-Mid Ordovician Victoria Lake Supergroup marine sedimentary rocks and basalt (Harpoon Brook Basalt) dominate the southeastern half of the Property
Late Ordovician-Early Silurian Badger Group marine sandstones dominate the northwestern half of the Property
Rocks of the Victoria Lake Supergroup are separated from the Badger Group by a NE-trending late-Ordovician black shale
A small lens of Early Silurian-Late Devonian mafic plutonic rock is mapped as intruding the Victoria Lake Supergroup in the southeast of the Property
Learn More
AussieCan Geoscience Inc. performed an advanced magnetic processing summary of historical airborne surveys covering the project area for Gold Hunter Resources Inc. in 2022. Results form the Geovision Geoscience Magnetic and VLF-EM survey in 2009 the Tilt Derivative and Total Magnetic Field data indicates evidence of folding within the highlighted area. Fold-nose structures in particular are a very attractive area for gold precipitation and a detailed structural study of this area was recommended.
Learn More